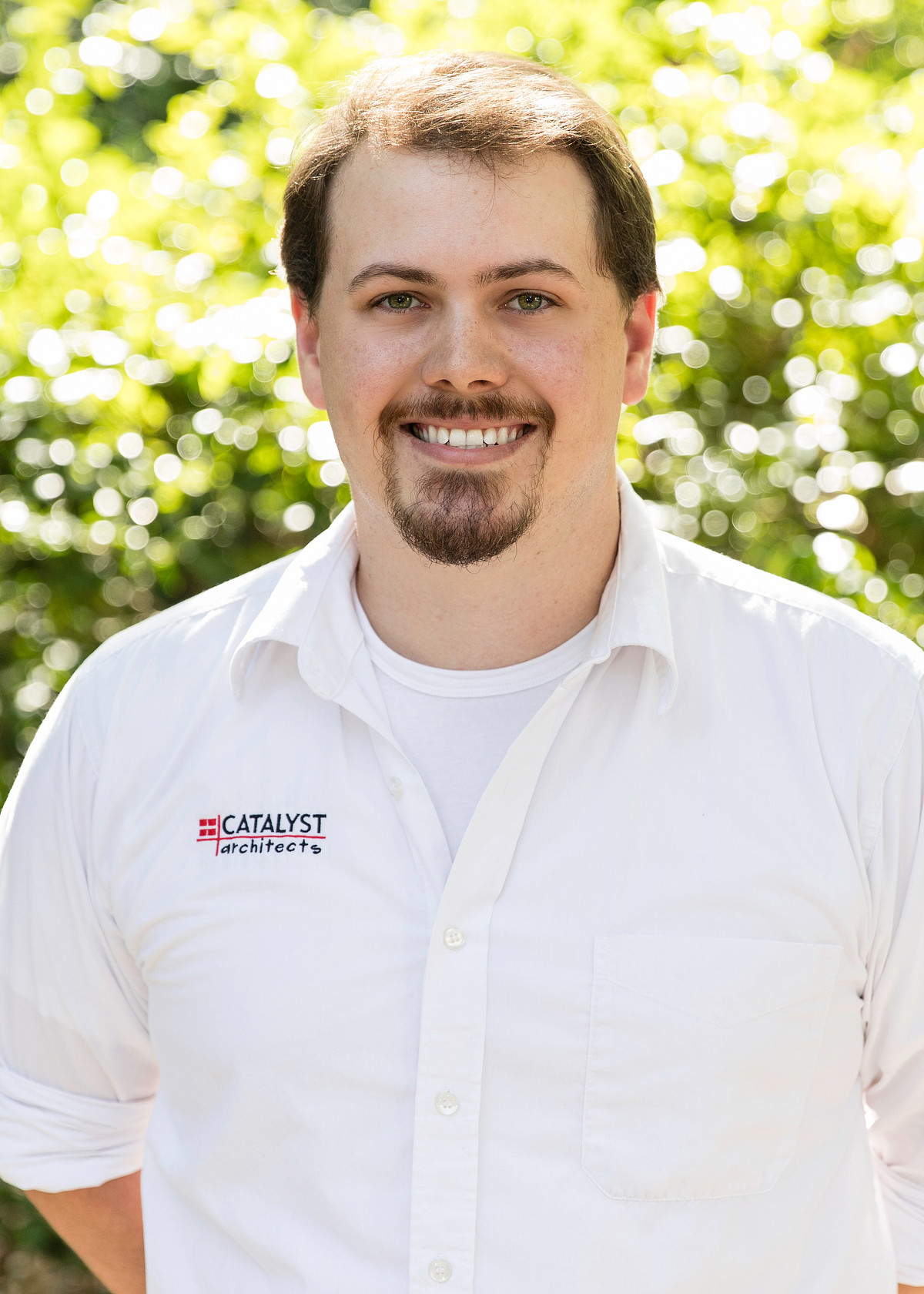 ZACH COFFEY
Zachary J. S. Coffey graduated from Auburn University in 2021. While in college he attended Rural Studio Dual Enrollment Program his Third Year and won the Rural Studio Chair Competition. Zach received Honorable Mention for the Third Year Concrete Competition, Outstanding Student Award, and was a Dean's list recipient throughout college.
Zach joined Catalyst Architects following graduation in 2021. He is continually expanding his design skills and knowledge of architecture and design. His unique passion for detail engages in sustainable and long-lasting designs while achieving clients hopes and admiration. The thoughtfulness of design impacts the way people move, think, feel, and use a space. Everyone is emotionally impacted by their environment (often unknowingly) and the goal is to create spaces that positively impact people. Zach is currently pursuing licensure as an architect and is eager to gain experience in his craft.
Beyond architecture, Zach's passions include unique woodworking projects that continually push his abilities. He is the proud parent of two Boston Terriers.